Besides playing a few card games with my kiddos, there's not a lot that I can do during this hibernation/asthma imposed bed rest. During and after breathing treatments my hands are so shaky that reading a book gets to frustrating so instead I turn to one of my other favorite things - watching movies. Thank goodness for Netflix where scores of options are available. From comedies to TV shows to documentaries, I've been watching a lot. Here's a list of what I've wasted/spent my time on so far.
But before I mention Netflix, we went and picked up this little movie the day it came out . . .
And we may be obsessed with it and we may have already watched it three times in a span of a few days. I would put this on the "best Disney movie ever made" list and if you haven't seen it yet, what rock have you been living under?
I digress . . . onto the Netflix reviews.
I have watched lots of weddings that David Tutera transforms into an incredible magical amazing experience no matter how ridiculous the bride's original dress, venue or theme was. It's fun and entertaining and it is on my "continue to watch more episodes" list.
Happy is a documentary exploring what makes people . . . well . . . happy. I found it fascinating and fantastic and I'd definitely recommend it!! It truly makes you think about your priorities and choices. (one quick warning - a woman in the film talks about a traumatic experience with a car accident and it shows some disturbing images of the damage done - wish I'd had the heads up!) I'd put this on the "you should really watch this" list.
This interesting documentary goes behind the scenes on a place unknown and a bit secretive shedding light on tradition and daily life. I really enjoyed it and felt like they did a great job of honoring the traditions and history while educating the rest of us of what we don't know. I'd put this on the "watch it if the topic interests you" list.
This heart warming documentary is about a couple both with downs syndrom who are getting married. It is filled with love for each other, their families and life. It was so endearing and precious and amazing and I'd put it on the "sweet love story that would teach you a lot about love" list.
This documentary (wow - I got stuck on a documentary theme?!) shows the history of one of our family's favorite food. It also shows the progression of what the over fishing for the good of the meal is doing to the ocean. I would put it on the "not my favorite but I learned why they serve wasabi" list. (Won't make you watch the whole thing to answer your questions - it instantly kills e-coli and bacteria so back in the day when refrigeration and clean water were not as readily available, wasabi helped keep everyone healthy. There. Now you can say you learned something new.)
This series follows a husband and wife who own an event planning business and create ridiclous over the top expensive weddings and parties. I'd put it on the "weddings and parties end up amazing but the way they show their process of planning stresses me out" list.
In honor of the two new nephews I have arriving in the next couple weeks, it was only appropriate that I watched a birth movie. Although both sisters are having completely different experiences - Bonnie (my sister-in-law) is planning a home birth and Melissa (my sister) is having a planned c-section for medical reasons, my greatest prayer is for very very very healthy mommies and very very very healthy babies. I'd put this movie on the "interesting look at the history of giving birth and why many women are choosing alternative options" list.
This romantic comedy I somehow missed is a touching and funny look at love and family and who we are in spite of or because of where we came from. It made me laugh out loud at times, get teary eyed at times and melt at the sweet romance at times. I'd put this movie on the "watch it if you like romantic comedies" list.
Oh Jane Austin. Where did you get the uncanny and amazing gift to pen words onto paper that capture the heart and the imagination while taking the reader (or watcher) into another world? Although Mansfield Park is not quite as fluffy as Emma or the sorts, it does not dissapoint in satisfying the marvel of an Austin tale. I'd put this movie on the "glad I'm watching Austin movies again" list. (And for some reason I find myself writing this with a bit of a British accent . . . )
This equal part riveting and terrifying documentary follows orca whales in captivity and tells the story of the trainer who was killed while preforming a show. I know I am so guilty of living in my own little bubble and I have been to Sea World many times as a kid and with my kids. After watching this and the history of care and cover ups about multiple injuries to the trainers and the whales, I'd put this on the "think twice about going to Sea World and instead share the beauty of whales in nature with my kids instead" list.
In this very cheesy movie, an ex con tries to rebuild a relationship with his daughter by chaperoning her middle school field trip. In a very 'Home Alone' type twist, two of his crime friends find him and begin to chase the field trip around town. I'd put this on the "don't waste your time on this definitely-won't-win-an-Oscar film" list.
Amazing. So many moments of goose bumps - when those angelic voices hit just the right combination. The interviews are great, the spirits of the women incredible and I'd put this on the "totally know why it won an Oscar and you should watch it" list.
This simple yet endearing little movie is about two kids who find a commonality as picked on kids at camp. Instead of putting up with any more, they decide to run away. I'd put this on the "not a total waste of time" list.
This startling documentary is about the "two Indias" and the paths available to young woman. From the crazy lengths they go to to compete in pageants (skin whitening, botox, etc) which is much like our country's crazy lengths but with the risk of literally being pelted by stones for participating in the swim suit part of the competition (held behind closed doors to hide girls identities from the public) to the terrifying "Hindu extremists camps" in which girls learn their role in culture including the ability to fight and kill any Muslim or Christian that attempts to impede upon their religion I'd put this on the "I'm so thankful to live in America but my heart is sad for young girls in other countries" list.
Oh how I adore this movie and everything about it. It makes me laugh, makes me smile, and overall just makes me plain happy. I love the story, the costumes, the twists and turns of the plot and Gwyneth Paltrow at her finest. I'd definitely put this on the "must see or see again" list.
Most second graders get up just in time to get ready for school. Some second graders get up at 5am in the morning to start practicing for the Jr. World Golf Championship. This movie follows a few highly talented kids in their race for the win. I'd put this on the "I'm glad my kids are "normal" but fun to see some amazing kids in their area of interest" list.
Yup - its a retro throw back. A big old marathon starting from episode 1. It takes me way back to my tween days. Sarah - remember taping them on your VCR so we could watch them all again later? I didn't remember that Hayley Mills was the home room teacher all through season one?! But then, I don't think I noticed much but Zack Morris those days. Oh the joys of scrunchies, shoulder pads, trapper keepers, bad perms, canned laughter and bizarre saxophone interlude transitions? I'd put this on the "hilarious time machine" list.
Because I think she is one of the most beautiful actresses there is, I went a little old school with Gwyneth. Although I've seen it before, I'd put this on the "quite endearing, silly and fun" list.
I love cooking shows and am a sucker for empowering teenagers to reach their goals and aim for things they could never imagine. This documentary follows a culinary school program in the inner city of Philadelphia and the scholarship competition they train for. As incredible as it was to fall in love with and admire the kids, it was the passionate teacher who loved each student as her own showing them toughness at times but a tender heart beyond all understanding to want to see them succeeded. I'd put this on the "teachers are not given enough credit for all they do so watch this movie and be inspired" list.
Set in Scotland, this cute little chick flick tells the story of a famous actress and her attempt at marrying her fiance away from the tabloid photographers. I'd put this on the "darling little movie you should watch" list.
Another throw back. Filled with ridiculousness, I'd put this on the "must watch as every American should know where the ironic catch phrase 'as is' came from" list.
I'm not a fan of many reality shows. I don't understand why people watch the Kardashians or Jersey Shore or Real Housewives. I don't understand the appeal of watching people fight with each other as they go through ridiculous situations. I do, however, enjoy watching family shows. I adore 19 Kids and Counting and have learned sooo much. I really love watching The Little Couple and following their journey so I thought I'd give TLC another chance to watch a family dynamic so different from ours. I watched a few episodes. I do not in the least agree with their choices to live the way that they do - but I can't deny that they have a lot of love in their home for all their children. And I can't deny that there would be days where it'd be nice to have another female friend around to help with all the daily chores of a home. I'm not going to move to Utah and I'm not going to become a full time viewer and I'm not going the increase our family in such an over the top way but I'd put this on the "interesting and respectful look into the home of someone else that I don't understand" list.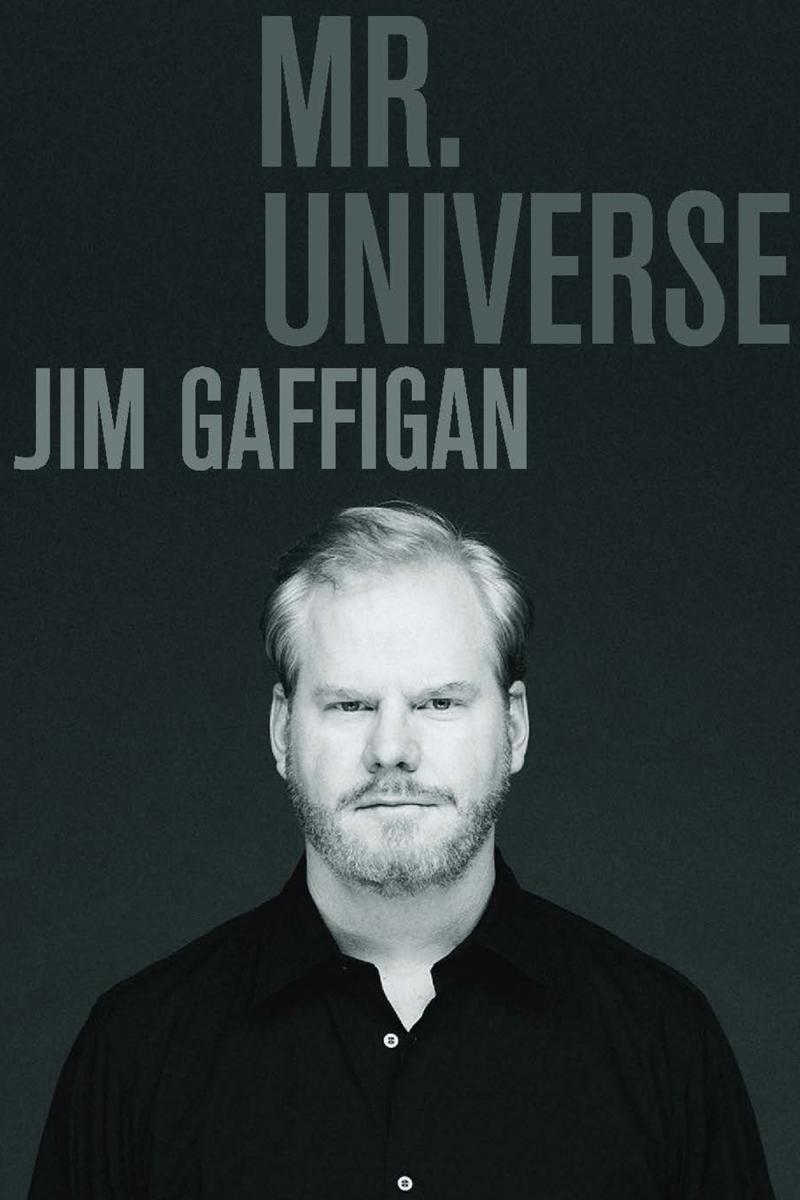 Blasted hilarious. Like laugh out loud hilarious. It's so refreshing to have a comedian that is not off color or crude but makes fun of all the little things we all go through ever day. I'd put this on the "watch it!! You won't be sorry" list.
And thus concludes week one with 'Nebber'knezzer (thanks Luna) AKA Gus Tee (thanks Pete). Let the viewing (and the convalescing reviewing) continue.