Netflix . . . oh how you continue to entertain me and for that I am grateful. Here continues my homage to your many offerings.
Amazing. Incredible. Powerful. Spanning over 192 countries, hundreds of people and thousands of hours of video footage, this documentary shows what's happening on the earth in one day. It's edited together masterfully going from sun up to sun down and everything in between. Showing simple breakfast eating to the birth of a baby to a teenager's first shave, it strips away any "differences" we may have and leaves a beautiful picture of our similarities as humans. Watch it. It's a subtle yet wonderful movie.
This 8 episode "Downton Abbey" type soap opera follows the dynamic between the "shop girls" and the glamorous people who own and frequent this old English department store. It's a bit of a coming of age as well as a look at the transition that takes place once small businesses begin to be taken over by the first "franchise" of sorts. Fun. Silly. Interesting. Pointless. All rolled into one.
The song we danced to at our wedding almost 13 years ago was the Tony Bennett version of "The Way You Look Tonight." And one of the greatest concerts I've ever been to was when I took my dad (and mom and hubby) to see Tony with Natalie Cole. He epitomizes smooth and jazz and classic and special and I was not disappointed to watch this movie which followed him around recording another record at the age of 85 full of duets of some of the most famous names in music. He crosses all generations and truly has a gift. There is not a whole lot of "real" in music today with all the pre-laid tracks and computer modifications to voices after recording so it was a treat to witness a man who still records with a live band and accepts and appreciates the flaws that come out as to what makes it special. He loves art and painting and sketching and finds joy in beauty and has an amazing philosophy that life is a gift - not a burden and should be lived as such. An inspiring man with a fascinating story and another gentle paced movie to enjoy.
This absolutely beautiful movie of a teenage girl who learns about life from an anonymous letter that mysteriously shows up in her mailbox is a true inspiration. It teaches much about relationship and giving and purpose and won't disappoint. (And may in fact inspire you to write a letter or two!)
How a black and white movie can be so colorful is beyond me but this fun little movie of an escaped princess dying for some freedom stars one of the most timeless beauties, Audrey Hepburn, so you can't go wrong.
With the potential to be extremely bizarre and offbeat, this surprisingly beautiful movie featured amazing performances from all involved and was an inspiration and true journey of a film. It may be a tear jerker for some . . . I found myself with more endearing smiles and am so glad I took a chance on this one. It's a fascinating mix of technology and tradition and family and trust and friendship and health and patience all wrapped in one slightly off beat story. Really, truly, enjoyed it.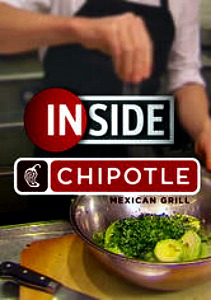 This is an insider look at the founding and marketing and running of the "Chipotle" business. Yummy . . . and makes me want to eat there for more than just the taste.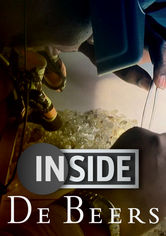 A Bloomberg report on one of the biggest diamond distributors showed the ins and outs never seen and I found it quite interesting that which was still not shown and discussed. Wanted to be more intrigued than I was.
While Travis attended Hannah's honor choir concert, Haley and I watched this new (ish) remake of the classic old movie of two big families coming together with a hilarious result. The kids get into the craziest of adventures as they attempt to break apart a marriage they had no say in. We did a lot of giggling and the ultimate message of family togetherness was sweet. Haley, when asked what she thought said, "It was a movie. It had people in it. It was messy and it was clean and that's the end." Well said my child, well said.
I found this series when my girls were just babies and I adored it. It was started by a mom whose oldest daughter was born deaf and when her son was born hearing, realized how easy it could be to teach all their friends and family to sign in a fun way. We learned so many signs and it was amazing how many they could pick up long before they knew how to talk. We continued it all through the preschool years and I learned a ton too. So much so that when we bought our first house, one of the neighbors was deaf and I was able to loosely communicate with her to the point of mutual understanding because of this series. I was thrilled to find it on Netflix and Haley and I started to go through the series again. Its cute and fun and easy to learn and I'm excited to start back at the beginning.
I can honestly say this was the cheesiest movies I have ever seen. An attempt at an encouraging "faith" movie, the dialogue was ridiculous, the acting was worse, and the culmination of a baby being born in the rain after a "relationship building hike" was enough to make me gag. Wow - there was some wasted time.
Equal parts interesting and disturbing and nauseating look at one of the countries richest families as they build the most expensive biggest home in the country and then begin to lose their wealth with the economic downturn. Some people have waaay to much money and no concept of reality.
I know - I already blogged about this show but I'm still watching more episodes and I still love it. I guess that fairy tale princess never left me. I love watching the crazy plans the bride thinks she's gonna pull off and then David's incredible way of bringing the vision to life in a way no one could imagine. And, I love how he pampers and treats all his brides so they feel as special as they should about their big day. I can't help but think about my wedding when I watch this. In July, we'll have been married for 13 years!! Even though I know the wedding is just a day to kick start a life, it was one of the most incredible days of my life. My mom and I put together most of it ourselves from vision to execution and it was such a fun special process to do together. It was grand and amazing and a dream come true. It would have certainly been a lot less work and a lot more "movie-ish" if we'd had thousands of dollars to hire David for our event but I wouldn't trade the experience we had together nor the amazing touches and things we did ourselves to make the day a whole lot more than a day. Now - off to more drooling over weddings . . . (and listen to the word 'opulent' used more times then I ever knew possible)
I finished this series a few weeks ago but I must give it a shout out as to one of the best I've ever watched. It is fun, fascinating, addicting, well-written and amazing. The new season has started and is currently being DVR'd for me to watch soon. It was/is incredible what nurses do to care for others and in this case, to care for mothers and children. It was before even hospitals were available and yet, the clean, caring, knowledgeable way that these women serve their community is unsurpassed even by today's standards. It is not at all graphic in nature although it does discuss across the board the issues facing women's health and childbirth. It is sweet and you'll fall in love with the characters immediately. As I type, I'm even considering re-watching this one all over again . . . it's truly that good.
This reality show followed four royal princes (from England, Spain and India) as they went under cover in America to try a find a girl who loved them for who they are - not their title or their money. I went into this five episode series expecting a whole lot of cheese and instead I got a super fun show. It was funny and interesting and endearing and I really liked it!!
Another week clocked in. It's been fun discovering new shows, going on adventures to different worlds, learning about different people, laughing at plain craziness, melting to romantic love stories, and being overall distracted while I work through breathing treatments and meds. Thank you once again Netflix for yet another week of rehab.