I told you didn't I? I'm back! Or never left! Here's the movies and shows for the week . . .
This whimsical fairy tale tells the story of a family curse and the attempt to end it. What they all discover along the way however is that the power wasn't in the curse but instead the power they gave the curse. It was cutesy I guess - but she did have some great retro clothes I wouldn't have minded wearing!
As a sesame street addict for as long as I can remember, I loved this documentary of how Kevin Clash grew from a young boy making puppets out of his dad's coats to rising to the top of the food chain in one of the most iconic characters in the beloved show. It was a fascinating behind the scenes look at all that it takes to put on such a show and become such a character.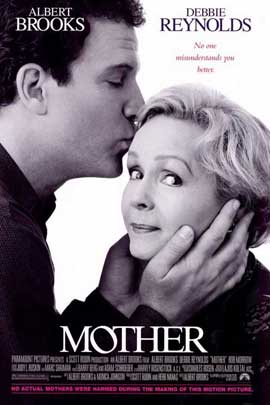 One word - hilarious. In this, "What about Bob?" style movie, a middle aged man movies back into his mother's house after his second divorce to try and figure out why he struggles in relationships with women. I particularly loved the remake of the "Mrs. Robinson" song. I laughed right out loud here alone in my hospital bed. People may have thought I was a bit crazy but I really enjoyed this funny and often true to life look at the adult child/parent combination.
Love - the costumes, the characters, the actors, the setting, the dialogue, the humor. Love. Watch it.
An incredible performance by Sandra Bullock of an alcoholic who is forced to enter rehab after crashing her car into a house changes her life in little ways leading to big realizations and amazing conclusions. A bit heavy but a quite powerful and endearing.
I am all for saving money and having a budget and living debt free but come on?! We don't need to re-use toilet paper or save all our change to go out to dinner as a family once a year paying all in coins or eating food we found in dumpsters. These people are nuts!!
Absolutely beautiful movie about a washed up author and a recently divorced mother of three as they find their way on a new journey in life and the unlikely relationship that brings them all together through a little girl looking for her imagination. Precious movie I'd definitely watch again.
One word - quirky. The story of a woman who inherits her father's manure business when he suddenly dies is full of silliness. Somewhat entertaining but mostly cooky . . . definitely very quirky.
Although a very cheesy made-for-TV movie, it's very endearing and sweet and was one that I'd let Hannah watch. A college age girl discovers what it means to be part of a family, find out whats important in life, and grows into a young lady of confidence throughout the process.
Based on the true story of a scientist who sets out to prove that Polynesia was first discovered by Peru - not from the east as was widely believed and accepted. He disembarks on a balsa wood boat (the original design of the original settlers) for a journey of almost 5000 miles. It's an incredible story of determination and survival that was amazing to watch.
This sort of modern day fairy tale is a tale of two loves and two choices for two completely different outcomes. It was quite a cheesy chick flick that I wouldn't watch again. Didn't hate it - had it's endearing qualities - just plenty of others I'd watch instead.
This documentary shows the unreal harsh conditions of a Russian community who spend most of their year alone in the ice and snow catching fish and animals to sell for their hide in order for their survival. The terrain is beautiful, the story captivating and the joy they find within the ancient traditions and self sacrifice is to be admired. A truly different world.
A behind the scenes look at the unassuming and meek woman who was thrust into stardom thanks to Britain's Got Talent. She seems to be such a fragile person and yet has touched so many with her raw voice and gentle spirit.
I, like millions of others, fell in love with this royal love story forming (and continuing to form) right in front of us over the past few years. I'm sure I probably saw this movie in amongst the others that were on leading up to the big wedding but it was fun to review and enjoy.
This silly crime caper and tale of comedic love relationships, made me giggle and had enough fun twists and turns to make it interesting. Very silly and pointless but a welcomed distraction.
This documentary follows a man (Joe) who sets out to see if he can live completely reliant on Craigslist for a whole month. He ends up traveling the whole country meeting the most fascinating people, experiencing the most incredible things and uncovers the true nature of people. It was incredible and fun and interesting and I really loved it. I love that there are so many kinds of people and I love that there is so much kindness in people!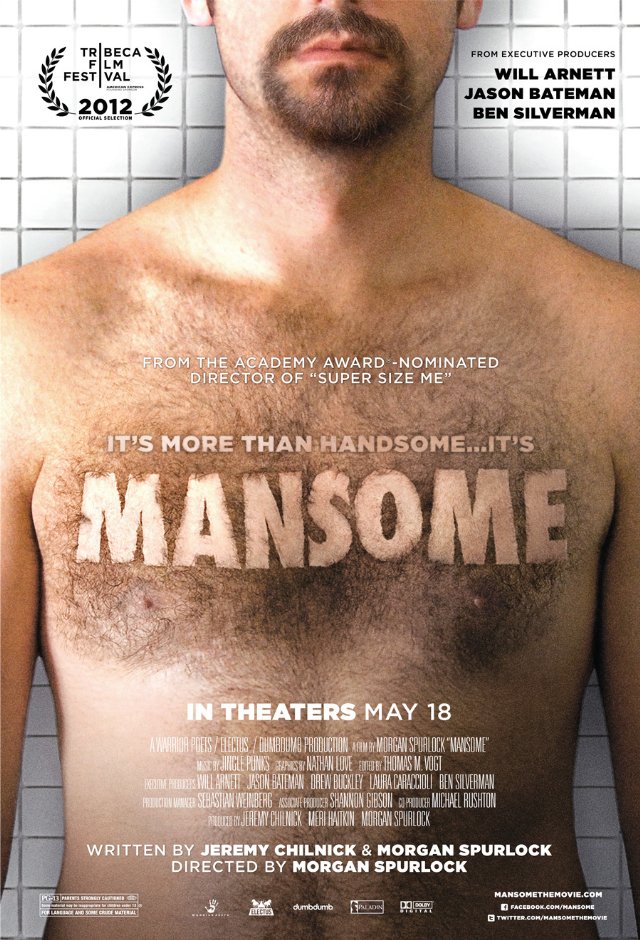 This very funny documentary led by Will Arnett and Jason Bateman as they progress through a day at the spa together, looks at the history and future of man's experience with vanity and good looks. It is witty, interesting and a wee bit surprising at some people's definition of what it means to truly be a man in all forms of the word.
I am determined I was born in the wrong time in history as I absolutely adore the fashion of the 50's and I am a sucker for a good bank/jewel heist movie so this one was right up my alley. Fun, entertaining, and has my stamp of approval.
There it is. Another week clocked in. If only I could find out how to get paid for my musings?! I am grateful for this little silly service we pay for each month. It's been a great source of fun as well as a great distraction, often thought-provoking, sometimes hilarious, definitely some misses and disappointments and a small tracking of this blip in my history of sitting and soaking up some pop culture.